Prayers of Devotion to Mary,
Mother of the Church
Return to Catholic Prayers
Devotional Prayer List
Novena Prayer List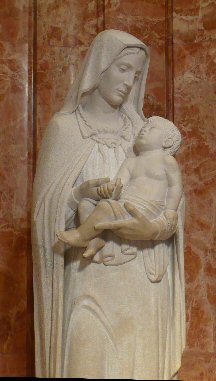 1. O Virgin Mary, Mother of the Church, to you we recommend the entire Church. You who are the helper of bishops, protect and assist the bishops in their apostolic mission, and the many priests, religious, and lay people who collaborate with them in their arduous tasks.
You who were given as Mother to the best-loved Disciple by your Divine son at the moment of His saving death, remember the Christian people who entrust themselves to you.
Remember all your children; support their prayers addressed to God; make strong their faith; make firm their hope; increase their love.
Remember those who are in tribulation, in need, in danger, above all those who are suffering persecution and who have been cast into prison for the Faith. For these, O Virgin, obtain fortitude and hasten the longed-for day of their just liberation.
Look with benign eyes on our separated brethren and deign to unite us, you who brought forth Christ as the bridge of union between God and mankind.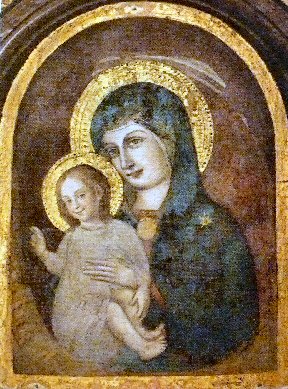 O Temple of Light, without shadow and without blemish, intercede with your only Son, the Mediator of our reconciliation with the Father, so that He may have mercy on our short-comings and remove all dissension among us, granting to our souls the joy of loving.
To your Immaculate Heart, O Mary, we finally recommend the entire human race. Lead all to the knowledge of the one and true Savior, Jesus Christ; remove the scourges provoked by sin; give to the entire world peace in truth, in justice, in freedom and in love.
Make it possible for the whole Church to raise to the God of mercies a majestic hymn of praise and of thanksgiving; a hymn of joy and exultation, because of the wonderful things the Lord has wrought through you, O clement, O loving, O sweet Virgin Mary. Amen.
Return to Catholic Prayers
Devotional Prayer List
Novena Prayer List