Prayers of Devotion to Mary,
Our Lady of Carmin,
Patroness of Guam
Return to Catholic Prayers
Devotional Prayer List
Novena Prayer List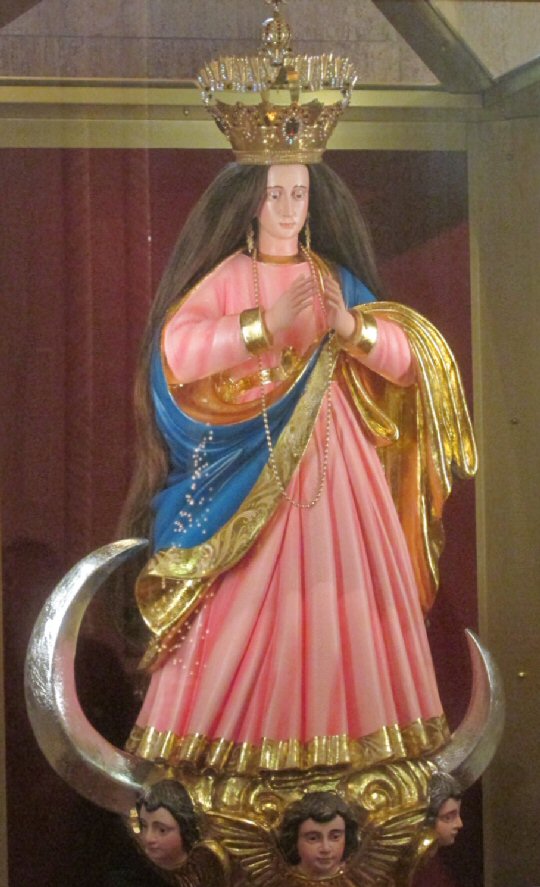 1. Our Lady of Carmin, Queen of our islands, Protector of our people, we salute you.
To you, dear Mother, we pledge our constant devotion in the fulfillment of the wishes of your Divine Son.
Into your motherly hands, we place our lives, our hopes, and our aspirations.
O Holy Virgin, Mother of God, lead us to perseverance in the holy Catholic faith and the observance of its precepts.
Obtain for all our people the grace to offer to God a reasonable service in their homes in their civic and social life.
Pray for us that we may be blessed with plentiful vocations to the clerical and religious life and that those who are called may respond with grace and persevere with God's blessing.
Bless our archbishop and clergy and all leaders spiritual and temporal.
Holy Mary, obtain these favors for us from God, in the name of Jesus Christ, our Lord. Amen.