Prayers of Devotion to Mary,
Queen of the Family

Return to Catholic Prayers
Devotional Prayer List
Novena Prayer List
Holy and Immaculate Virgin Mary: upon the beginning (ending) of this day, I salute you as Queen and Mother of the Family.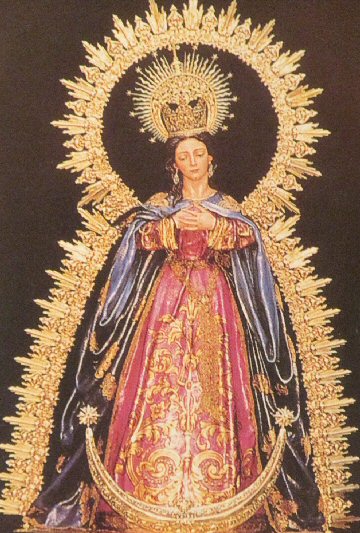 Protect and bless the families dependent upon my profession and work, so that each family member may make decisions based on love and charity as they carry out their own daily work.
Protect and bless the families of friends and acquaintances, so that by imitating the virtues you lived with Jesus and Joseph, we may all become living examples of your cooperation with and love for God.
Protect me and bless us today (tonight) so that we may all live and grow in the grace of your Divine Son Jesus.
He, who is God, lives and reigns, now and forever. Amen.