Prayers of Devotion to Mary,
Queen of the Missions
Return to Catholic Prayers
Devotional Prayer List
Novena Prayer List
1. Holy Mary, our Mother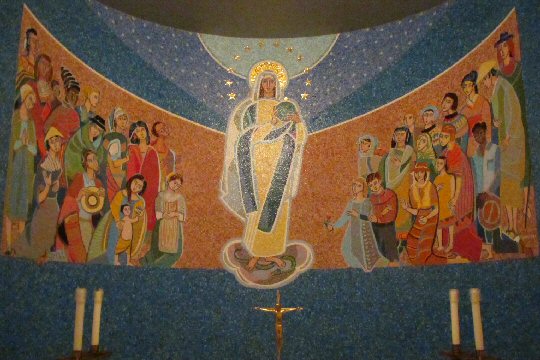 Today, each day, and in our last hour we entrust ourselves entirely to your loving and singular care.
We place in your hands; our entire hope and happiness, our every anxiety and difficulty, our whole lives.
May our every endeavor be directed and guided according to the Will of Your Son, which is your will - by the aid of your prayers and special favor with God Amen.