Prayers of Devotion to Saint Catherine of Siena
1. Prayer to Saint Catherine
O St. Catherine, inspire me to reach into the lives of others and influence them for good, so that your name will be ever blessed and exalted.
I call upon you with all my affection and beg you to obtain by your prayers the favors I so ardently desire. Amen.
2. Prayer to Saint Catherine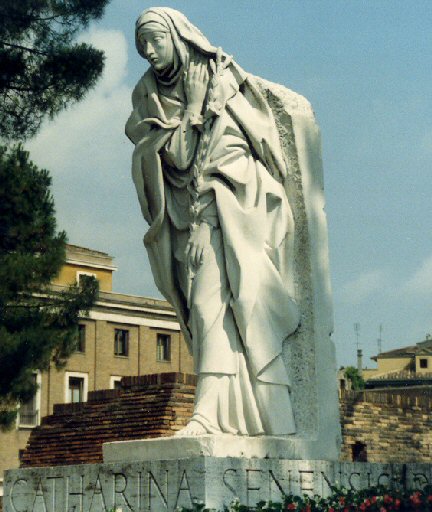 Saint Catherine, you merited to resemble Christ in His suffering by your zeal for the salvation of souls, and were consumed by love for peace. Pray to God, we ask, with the strength of your faithfulness and of your love, that we may know how to do His will from whom our peace comes.
Intercede for us Pilgrims in the world, that we not succumb to the suggestions of the Evil One, and that health of body not work contrary to our true good. Amen.