Prayers of Devotion to Saint Francis de Sales
1. Prayers to Saint Francis de Sales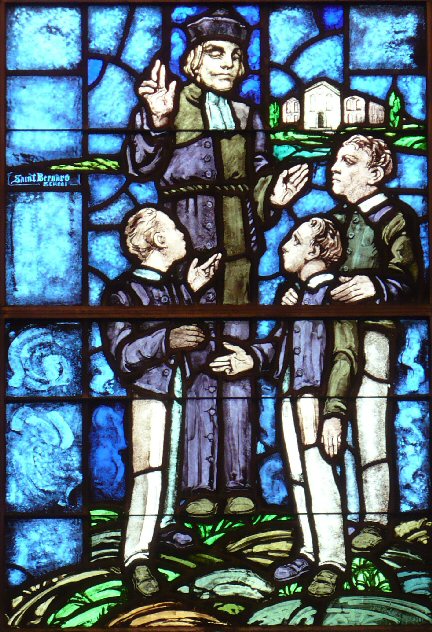 O heavenly Father, bless all of us who work as the Authors, Publishers, Journalists, and Press Workers of the Catholic press. Fill our hearts and souls with the wisdom, counsel, and fortitude of your Spirit.
Through the intercession of St. Francis de Sales, our patron and protector, grant that we may be vigorous in explaining and defending the teachings of the Catholic Church.
Grant that we may be energetic in producing printed materials that will benefit the spiritual lives of all your people.
And grant that, by receiving and spreading the light of your truth, we may one day gain eternal life. We ask this through Jesus Christ, our Lord. Amen.
2. Do not look forward to what might happen tomorrow, the same everlasting Father, who cares for you today, will take care of you tomorrow and every day. Either He will shield you from suffering, or He will give you unfailing strength to bear it. Be at peace then, and put aside all anxious thoughts and imaginations.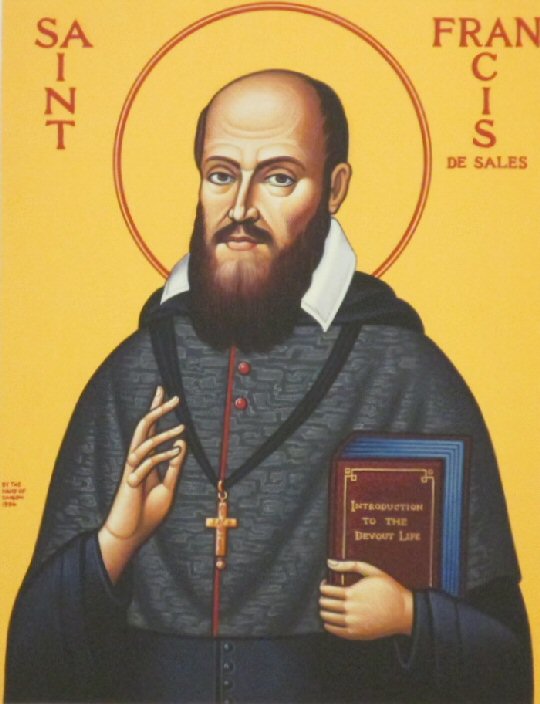 3. Father, you gave Francis de Sales the spirit of compassion to befriend all men on the way to salvation. By his example, lead us to show your gentile love in the service of our fellow men.

Grant this through our Lord, Jesus Christ, your Son, who lives and reigns with you and the Holy Spirit, one God, forever and ever. Amen.
4. O great St. Francis de Sales, who in your zeal for souls did teach your deaf servant, Martin, a deep and abiding love for God, come and be my protector.
Teach me that sanctity lies in doing to the best of my ability the work I have to do today.
Help me to think of each duty I perform as another bead, so that at the end of this day, I may offer this Rosary of love to Jesus my God, and Mary my Mother.
O gentle de Sales, Bishop and Holy Doctor, teach me to become a saint.