Prayers of Devotion to Saint John Neumann
1. Prayers to Saint Neumann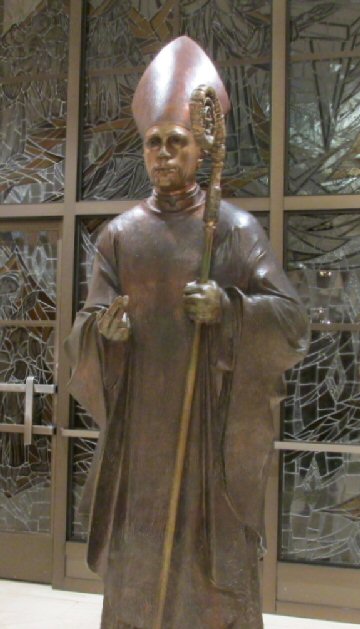 Merciful Father, You have given me all that I have in this world, even life itself. In all my daily needs, help me to remember the needs of others too. Make me aware of the need to pray to You not just for myself but for the Church, the Pope, for the clergy and for people who suffer any need.
Make me as selfless as Saint John Neumann was. Throughout my life, give me the grace to direct my first thoughts to the service of You and of others. Make my prayer - "Your will be done" knowing that in Your mercy and love, Your will for me is my sanctification. I ask this through Jesus Christ, our Lord. Amen.
2. St. John Neumann, you were once a layman: help those in the priesthood of the laity to respond gladly to Godís call to holiness.
You were once a seminarian: help our young men and women to answer Godís call for service in the Church.
You were once a catechist: help those in the teaching ministry to burn with the divine Word that they proclaim.
You were once diocesan priest: help all of our priests to serve in vowed commitment to the Lord.
You were once a member of a religious order: help all of our religious to walk faithfully in the footsteps of their founders.
You were once a Bishop: help the leaders of our Church to shepherd us in building Godí kingdom today.
Saint John Neumann, help us all. Amen.
3. A Prayer to St. Neumann
O Saint John Neumann, your ardent desire of bringing all souls to Christ impelled you to leave home and country; teach us to live worthily in the spirit of our Baptism which makes us all children of the one Heavenly Father and brothers of Jesus Christ, the first-born of the family of God. Obtain for us that complete dedication in the service of the needy, the weak, the afflicted and the abandoned which so characterized your life.
Help us to walk perseveringly in the difficult and, at times, painful paths of duty, strengthened by the Body and Blood of our Redeemer and under the watchful protection of Mary our Mother. May death still find us on the sure road to our Fatherís House with the light of living faith in our hearts. Amen.