Prayers of Devotion to Saint Kateri Tekakwitha
Index
Devotional Prayer List

1. Prayer to St. Kateri Tekakwitha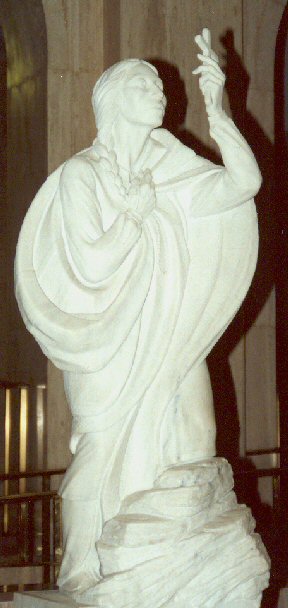 Loving God, we celebrate St. Kateri Tekakwitha, "Lily of the Mohawks" as one of Your Son's most faithful followers. Help us to turn away all evil and walk in her footsteps, sharing our love and concern with others.
Let us revere Your mystical presence in the poor and suffering as did she.
Through Kateri's powerful intercession, we confidently ask You to grant us this special favor we ask for in her name (add your request).
Share your healing and peace especially with family, friends, and the sick, whom we commend to Your loving care.
We ask this through Your Crucified and Risen son, our Lord Jesus Christ, the eternal Word, Who lives with You forever and ever. Amen.